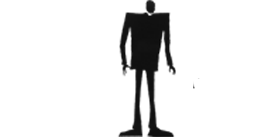 Mark Lo
Mark is the driving force behind Asylum Giant; with over 19 years in the film industry, producer Mark has worked on films and TV across many genres and has made a career of specializing in music for moving picture.
He started with the film music company Air-Edel in 1999, moving into music supervision before helping establish the film music fund with the Cutting Edge Group in 2009.
Mark's established Asylum Giant in 2015 to develop a slate of challenging and entertaining  Film and TV projects, alongside a strand of music based documentaries.
Included in his slate is an adaptation of the award winning book 'ALL THE BIRDS, SINGING' with renowned producer Gillian Berrie.
Mark has just finished directing / producing the continent straddling music documentary 'Count Me In' which releases through Netflix in 2021.
Simon Burgess
Simon is a non-executive Director of Asylum Giant; over 25 years developing international companies and projects in Broadcast Media Technology, Sports Broadcasting and Sports Marketing.
Simon brings commercial support to Asylum Giant.
Simon and Mark have been close friends and creative compatriots for over 15 years.